It's
Fashion Beauty Friend Friday
again! This week the questions are about Hair Care
1. How often do you get your hair cut?
I try to get my hair cut every 6 weeks just to keep it from splitting but currently that's not possible so I'm going about 3 months! I'm dreading the roots in a few weeks!
2. Do you go to the same stylist each time, try someone new, go to the cheap hair cutting chains or live it up in a salon?
I ALWAYS go to the same hairdresser - Tahnee's Hair Studio in Weymouth and get my hair done by Tahnee. I've been going there since forever and she's just amazing. She does mine, my mum's and my nan's hair!
3. Do you color your hair? How often? What's your natural color?
I have top meche done every other visit just to have some blonde highlights put through.
4. The one thing you always do to keep your hair looking great is:
I ALWAYS condition it properly. Once a week I'll use Aussie 3 minute miracle but leave it on all night with my hair wrapped in a towel and I've just started using the Aussie Lusciously Long spray in conditioner. I also love volumising products and mousse to keep my hair big and bushy! My boyfriend calls it my "lion mane"
5.
What hair trend do you love and wish you could rock?
I'd really love to do bright coloured hair! I really want pale pink curly hair like Lady Gaga on the Bad Romance video!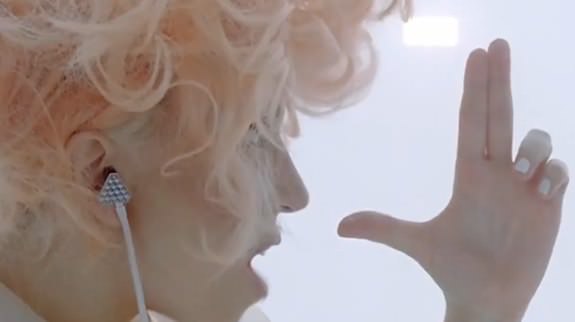 Style-wise I'm lucky that I'm very creative with my hair so I can achieve a lot of looks. I've been doing a
style diary
recently where I never wear the same hairstyle in 10 days! Here's my results so far.
Tell me about your hair!