Girls, if you haven't heard the news yet, here it is... Barry M are offering 30% off products with the discount code LIKE30 until midnight tonight! I'll swatch them and show you when I recieve them, but until then here's a taster of the treats I've bought myself.
1. Touch of magic lip paint
I've always been interested in this since seeing it in the shops years ago, but I was always scared to try it... IT apparently changes to a shade of pink according to your skin pH. I'll show you what colour it turns out like on me when I get it.
2. Dolly Pink lip paint
3. Strawberry Milkshake lipgloss wand
I don't have much to say about this. I wanted a colour which looked like MAC's See-Thru, something I could put over my nude colours and this seemed lovely so I thought I'd get it!
4. Rose Blusher
I got this colour because it looks gorgeous and is said to be matte, which is brilliant as I'm a bit fed up of my shiney Revlon blush for the day time.
5. Dusky Mauve nail paint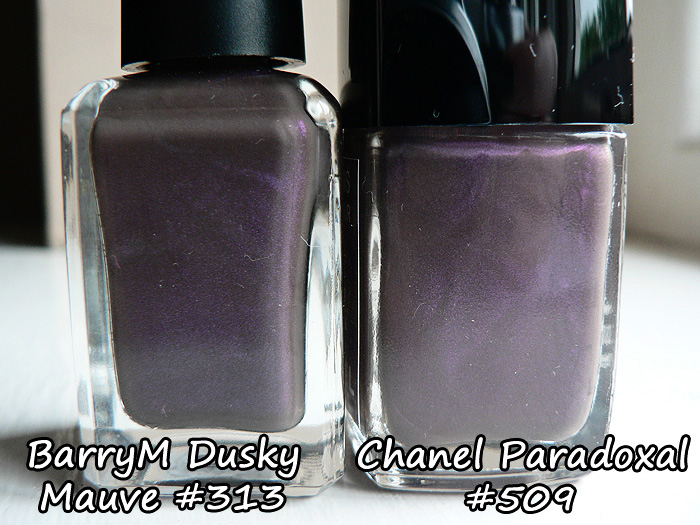 I HAD to get this after seeing it on the lipglossiping website because it looks like a complete dupe for Chanel's "Paradoxal" But I'm afraid the picture on the website is rubbish so I've added a picture off her website too.
But as I said, I'll show you swatches of these when they arrive! eek! Quick girls, go buy up some things with the discount code! I totally recommend the red glitter nail varnish!